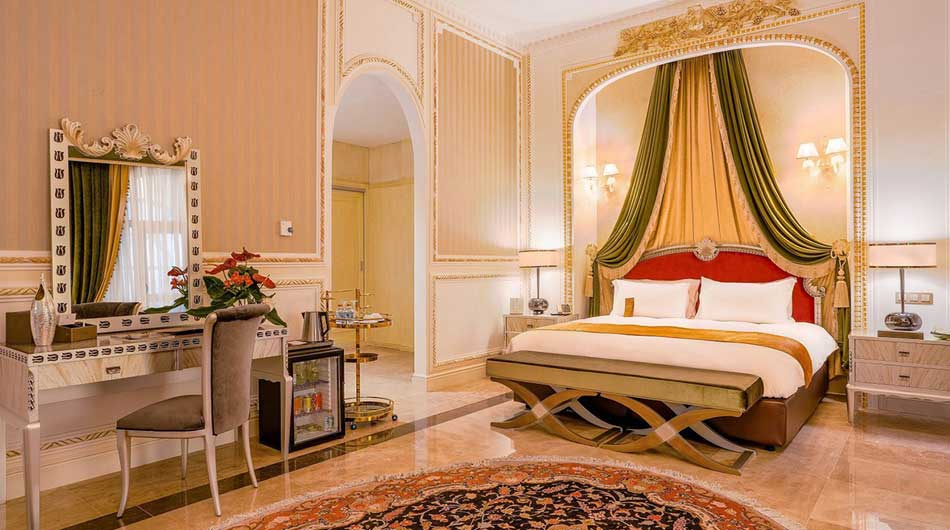 In this article, we'll explore five of the best hotels in Tehran, each offering a unique blend of luxury, comfort, and local charm.
Espinas Palace Hotel
Nestled in the heart of Tehran, the Espinas Palace Hotel stands as a beacon of opulence. This five-star establishment combines classic elegance with modern amenities, offering spacious rooms and suites adorned with exquisite furnishings. The hotel boasts an array of dining options, from traditional Persian cuisine to international flavors. With its impressive conference facilities and spa, Espinas Palace caters to both business travelers and those seeking relaxation.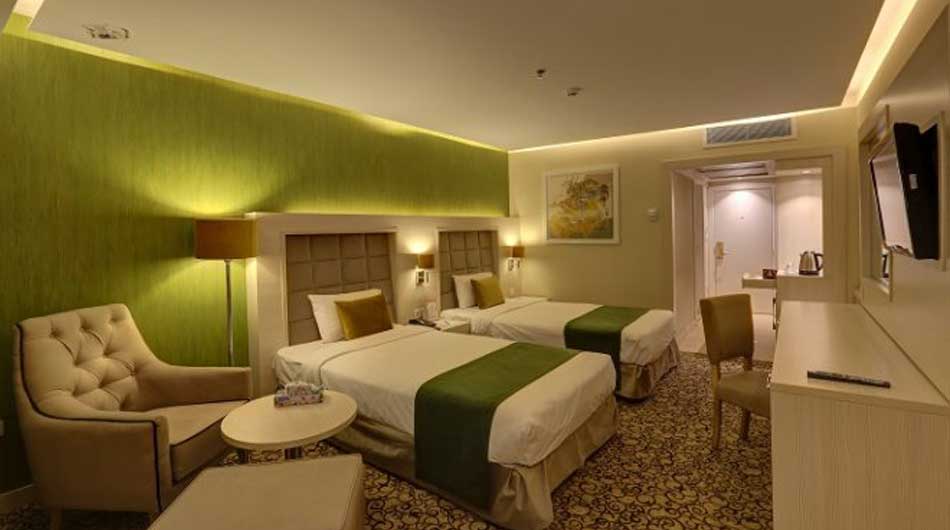 Parsian Enghelab Hotel
For those seeking a central location and a taste of Tehran's history, the Parsian Enghelab Hotel is an ideal choice. Situated near the iconic Enghelab Square, this hotel offers easy access to cultural sites, shopping districts, and government offices. The rooms are tastefully decorated, and the hotel's rooftop restaurant provides panoramic views of the city. With its proximity to key landmarks, Parsian Enghelab offers a perfect blend of convenience and comfort.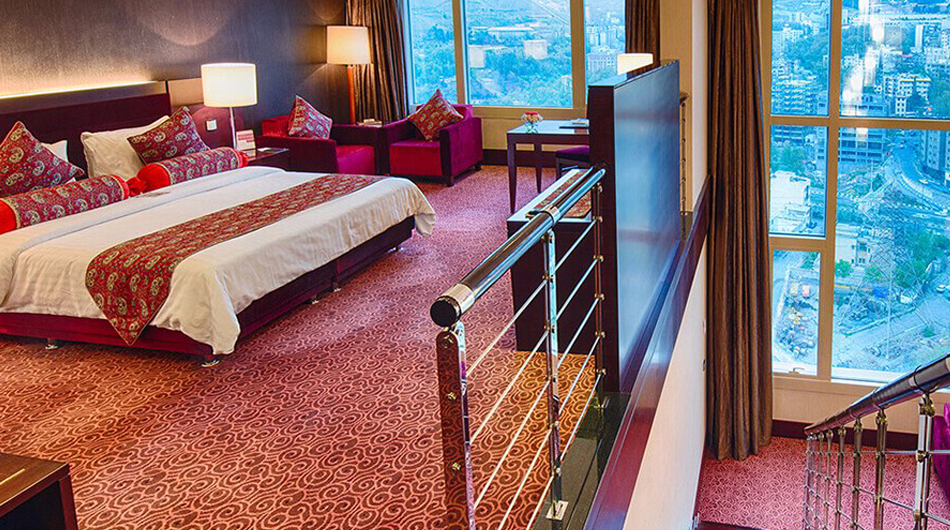 Azadi Grand Hotel
Standing as a landmark itself, the Azadi Grand Hotel is a tribute to modern architecture and Iranian heritage. Overlooking the Azadi Tower, this luxurious hotel is known for its impeccable service and lavish amenities. The rooms are elegantly designed, offering a blend of comfort and sophistication. The hotel's extensive gardens, fine dining restaurants, and well-equipped business center make it a favorite among discerning travelers.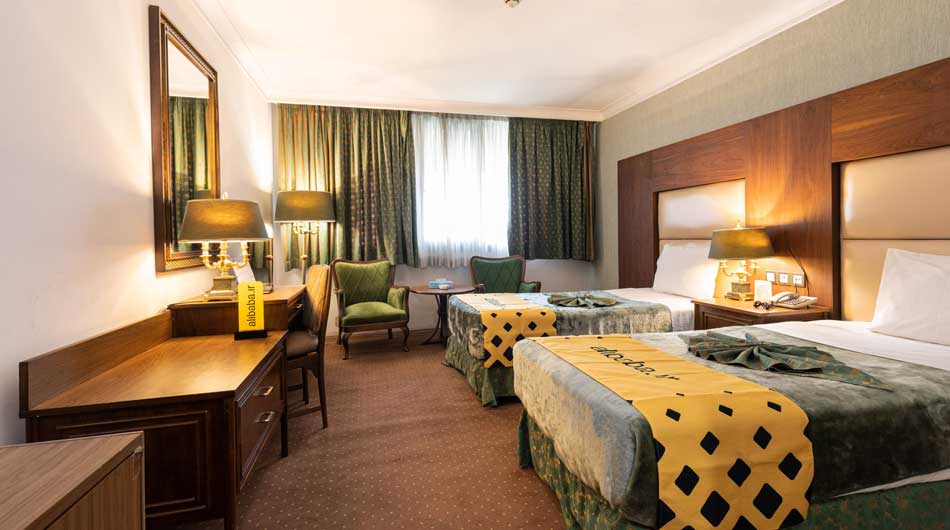 Laleh International Hotel
Conveniently located near Tehran's business and diplomatic districts, the Laleh International Hotel is a haven of luxury. The hotel's design is inspired by Persian motifs, creating a warm and inviting atmosphere. From spacious suites to well-appointed meeting rooms, every detail exudes excellence. Guests can savor a diverse range of cuisines at the hotel's restaurants and unwind at the spa or fitness center after a day of exploration.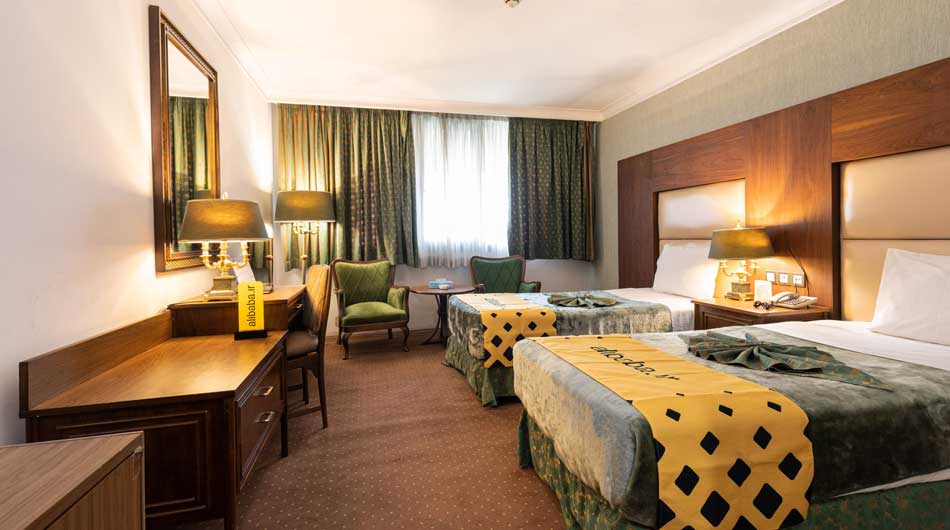 Homa Hotel
Nestled in the heart of Tehran's cultural hub, the Homa Hotel offers a seamless blend of modernity and tradition. The rooms are elegantly furnished, providing a comfortable retreat from the city's hustle and bustle. With its stunning lobby and array of dining options, including an authentic Iranian restaurant, the Homa Hotel captures the essence of Iranian hospitality.
In Tehran, a city of contrasts, your choice of accommodation should reflect the diverse essence of the capital. These five hotels stand out not only for their luxurious amenities and impeccable service, but also for their ability to encapsulate the spirit of Tehran. Whether you're gazing at the city from a rooftop restaurant or unwinding in a spa, these hotels ensure that your stay in Tehran is nothing short of extraordinary.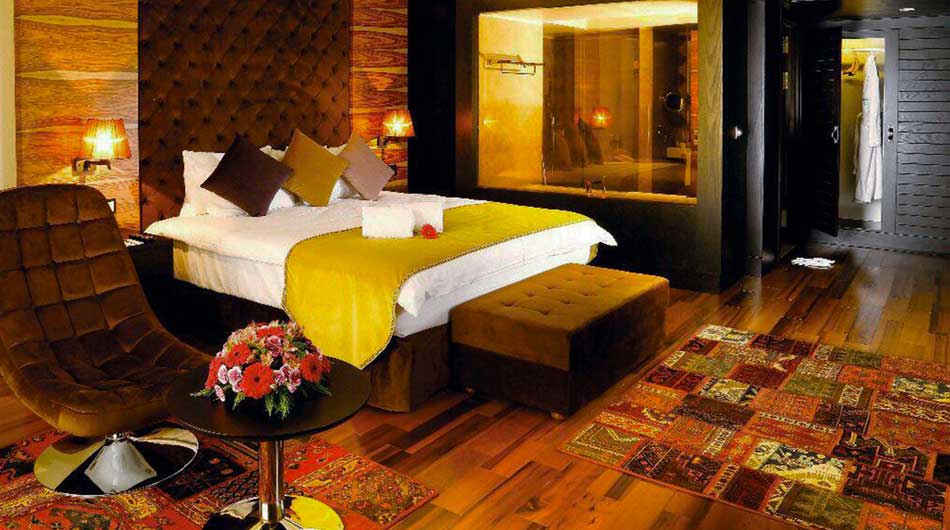 Tags:
5 Hotels in Tehran
,
Adventure holidays
,
Azadi Grand Hotel
,
Best time to travel to iran
,
best tour operator iran
,
Cultural sites of Iran
,
Espinas Palace Hotel
,
golestan palace
,
Holiday in Iran
,
Homa Hotel
,
hotels in Tehran
,
Iran
,
Iran Architectural
,
iran attractions
,
Iran desert tour
,
iran destinations
,
Iran sightseeing tours
,
iran Solo trip
,
iran tour
,
Iran tour packages
,
iran tourist attractions
,
Iran travel agency
,
iran travel expenses
,
Iran Travel Guide
,
Iran Travel Tips
,
Laleh International Hotel
,
must-visit Iran
,
Parsian Enghelab Hotel
,
persia tour
,
Sa'dabad Complex
,
Tehran
,
top tourist destinations
,
travel to iran
,
travelling to iran
,
trip to iran
,
vacation packages
,
visit iran
,
بهترین هتل های تهران
,
درناگشت
,
هتا اسپیناس پالاس تهران
,
هتل آزادی تهران
,
هتل لاله تهران
,
هتل هما تهران
,
هتل پارسیان انقلاب