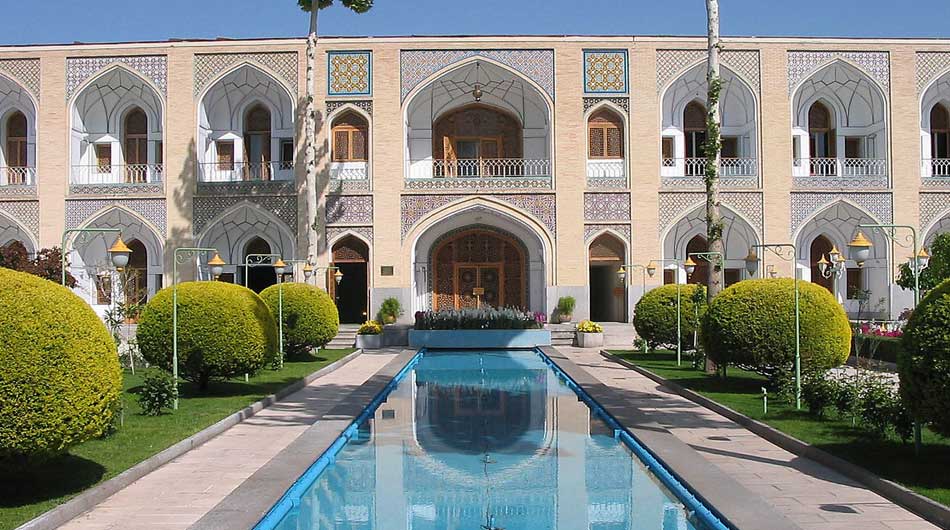 Isfahan, often referred to as "Nesf-e-Jahan" (Half of the World) due to its historical significance and breathtaking architecture, is one of Iran's most enchanting cities. From the stunning Imam Square to the iconic Si-o-Se Pol Bridge, Isfahan offers a wealth of cultural and architectural wonders. If you're planning a visit to this remarkable city, choosing the right accommodation is crucial to enhance your overall experience. Here, we've compiled a list of the five best hotels in Isfahan to help you make the most of your stay.
Abbasi Hotel
Location: Chahar Bagh Abbasi Avenue, Isfahan
If you're seeking an authentic experience combined with luxury, look no further than the Abbasi Hotel. This historic hotel is a masterpiece in itself, situated in a meticulously restored 17th-century caravanserai. Its traditional Persian architecture, stunning courtyards, and intricate tilework transport you back in time while offering modern amenities and comfort.
Each room is uniquely decorated with traditional Persian furniture and textiles. The hotel also boasts a lovely garden, a refreshing pool, and a rooftop terrace with breathtaking views of Isfahan's skyline. The Abbasi Hotel's central location provides easy access to major attractions such as the Imam Square and the Imam Mosque.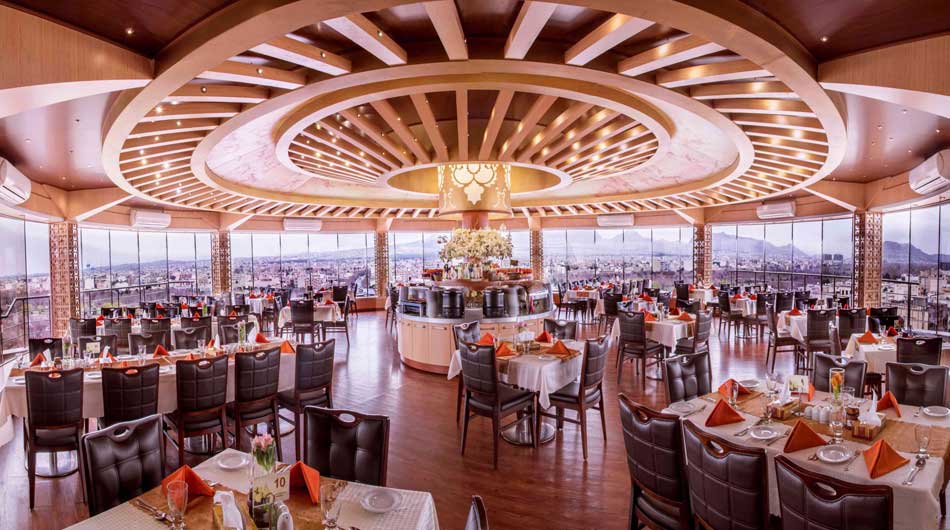 Location: Charbagh Street, Isfahan
Aseman Hotel is a contemporary gem in the heart of Isfahan. With its modern architecture and tasteful design, this hotel offers a refreshing contrast to the city's historical surroundings. The rooms are spacious and elegantly furnished, with large windows that provide stunning views of the Zayandeh Rud River and the ancient bridges.
One of the standout features of Aseman Hotel is its revolving rooftop restaurant, where you can enjoy both traditional Persian and international cuisine while taking in panoramic views of the city. The hotel's proximity to the Khaju Bridge and Si-o-Se Pol Bridge makes it an excellent choice for those who want to explore Isfahan's historic bridges in the evening.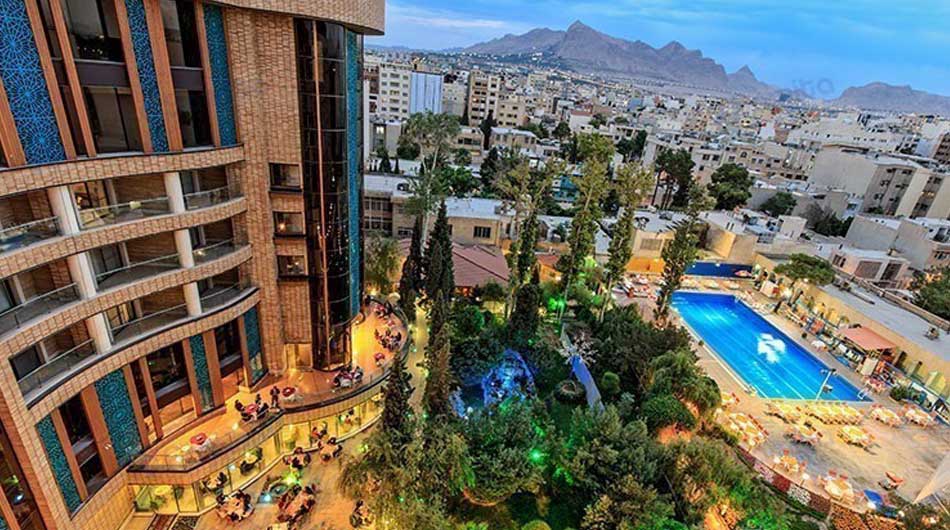 Kowsar Hotel
Location: Chahar Bagh Paeen Street, Isfahan
Kowsar Hotel, located along Chahar Bagh Boulevard, offers a harmonious blend of modern comfort and traditional Iranian elegance. The hotel's grand lobby, adorned with Persian carpets and chandeliers, welcomes you into a world of luxury.
The rooms at Kowsar Hotel are well-appointed and spacious, featuring classic Persian decor. The hotel also boasts an indoor pool, a fitness center, and an exquisite restaurant serving a wide range of Persian and international dishes.
One of the hotel's biggest attractions is its close proximity to the Vank Cathedral and the Julfa Armenian Quarter, making it a convenient choice for those interested in exploring Isfahan's rich religious and cultural diversity.
Ali Qapu Hotel
Location: Imam Square, Isfahan
Ali Qapu Hotel offers a unique opportunity to stay in the heart of Imam Square, one of the largest squares in the world and a UNESCO World Heritage Site. This boutique hotel is housed in a beautifully restored traditional Persian mansion.
The rooms at Ali Qapu Hotel are tastefully decorated with a blend of traditional and contemporary elements, and some rooms offer stunning views of Imam Square. The hotel's central location means you can easily access the Imam Mosque, Sheikh Lotfollah Mosque, and the Isfahan Grand Bazaar, all within walking distance.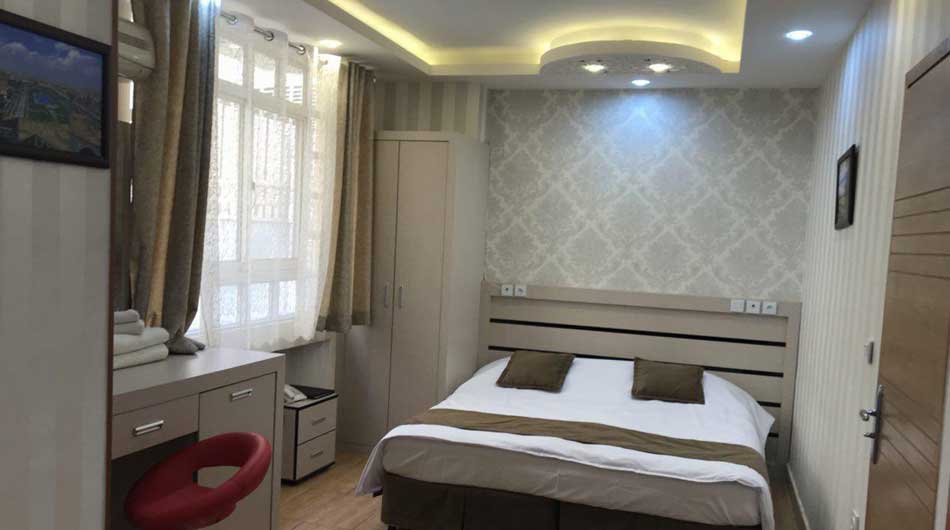 Sepahan Hotel
Location: Charbagh Abbasi Street, Isfahan
Sepahan Hotel is an excellent choice for travelers seeking comfortable accommodation with a touch of Iranian charm. This hotel is situated in a serene garden setting, offering a peaceful retreat from the hustle and bustle of the city.
The rooms at Sepahan Hotel are well-furnished and equipped with modern amenities. The hotel's garden restaurant serves a delicious selection of Persian and international dishes in a tranquil atmosphere. Sepahan Hotel's location allows for easy access to the Chehel Sotoun Palace and the Hasht Behesht Palace, both of which are architectural marvels.
In conclusion, Isfahan is a city that will capture your heart with its rich history and awe-inspiring architecture. Choosing the right hotel can greatly enhance your visit to this enchanting city. Whether you prefer traditional elegance or modern luxury, the hotels mentioned above offer a range of options to suit your preferences. With their excellent locations and top-notch amenities, these hotels will ensure your stay in Isfahan is truly memorable. Don't miss the opportunity to immerse yourself in the beauty and culture of this "Half of the World."
Tags:
5 hotels in Isfahan
,
5 تا از هتل های اصفهان
,
Abbasi Hotel
,
Abbasi Hotel Isfahan
,
Adventure holidays
,
Ali Qapu Hotel
,
Aseman Hotel
,
Aseman Hotel Isfahan
,
Best time to travel to iran
,
best tour operator iran
,
Cultural sites of Iran
,
Holiday in Iran
,
Iran
,
Iran Architectural
,
iran attractions
,
Iran desert tour
,
iran destinations
,
Iran sightseeing tours
,
iran Solo trip
,
iran tour
,
Iran tour packages
,
iran tourist attractions
,
Iran travel agency
,
iran travel expenses
,
Iran Travel Guide
,
Iran Travel Tips
,
Isfahan
,
Kowsar Hotel
,
Kowsar Hotel Isfahan
,
Laleh International Hotel
,
must-visit Iran
,
persia tour
,
Sepahan Hotel
,
Sepahan Hotel Isfahan
,
top tourist destinations
,
travel to iran
,
travelling to iran
,
trip to iran
,
vacation packages
,
visit iran
,
درناگشت
,
هتل آسمان اصفهان
,
هتل سپاهان اصفهان
,
هتل عالی قاپو