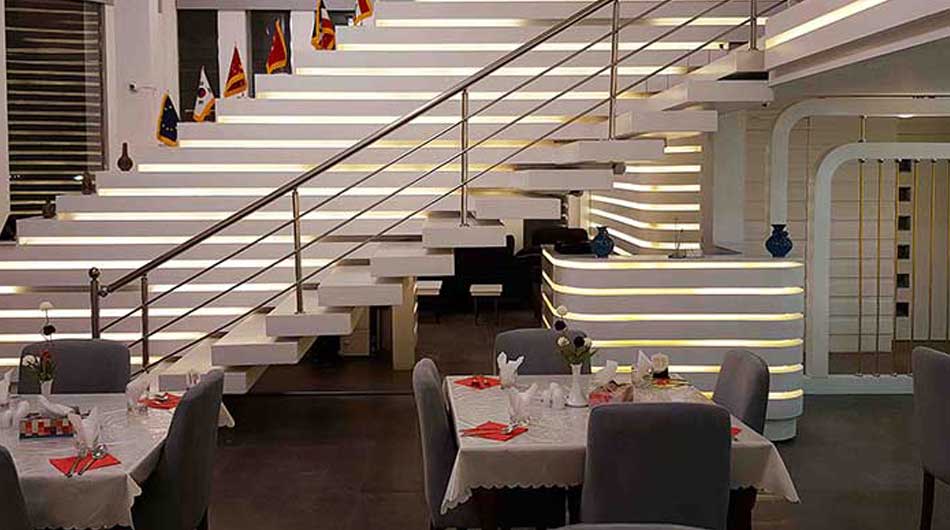 In this article, we'll introduce you to three of the best hotels in Lorestan, each offering a unique blend of comfort, culture, and charm.
Azadi Hotel, Khorramabad
The rooms at Azadi Hotel are spacious, well-appointed, and offer stunning views of the surrounding landscape. Whether you choose a standard room or a suite, you'll find yourself in an oasis of comfort, complete with all the amenities you'd expect from a top-tier hotel. The attention to detail in room design, from the handwoven textiles to the intricately carved wooden furniture, reflects the region's rich craftsmanship.
The hotel's dining options are a culinary journey through Lorestan's traditional flavors. The on-site restaurant offers a diverse menu featuring local dishes, allowing guests to savor the authentic tastes of the region. Don't miss the opportunity to try "ash-e reshteh," a hearty Persian noodle soup that's a local specialty.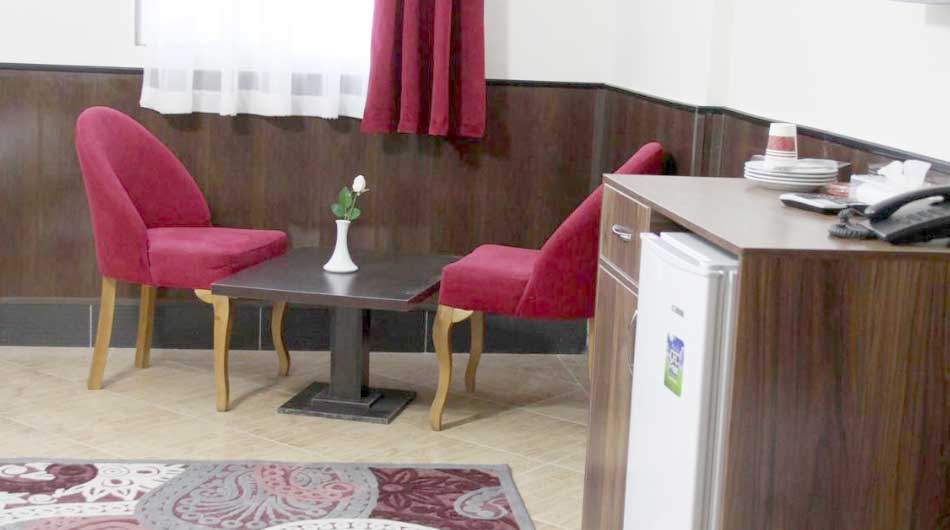 Saliz Hotel, Khorramabad
In the heart of Khorramabad, the Saliz Hotel is a serene oasis that beckons travelers seeking a blend of modern comfort and tranquil respite. Nestled in the picturesque city of Khorramabad, this hotel offers a peaceful escape from the hustle and bustle of everyday life.
The rooms at Saliz Hotel are designed to be a haven of relaxation. Spacious and well-appointed, each room is a retreat where guests can unwind after a day of exploration in Lorestan. The contemporary design and modern amenities ensure a comfortable and rejuvenating stay.
Dining at Saliz Hotel is a delightful experience. The hotel's restaurant offers a menu that showcases both local and international cuisine, prepared with care and served in an elegant setting. Whether you're craving traditional Persian dishes or international flavors, there's something to satisfy every palate.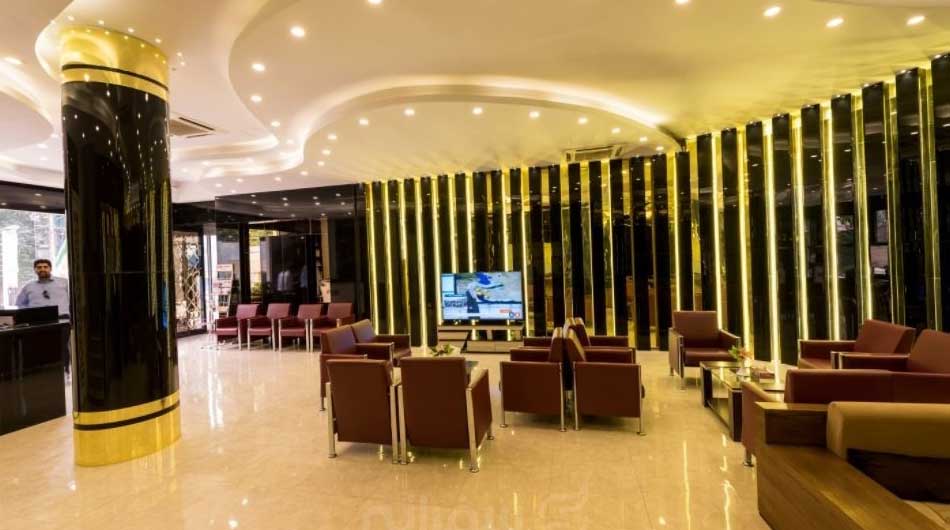 Rangin Kaman Hotel, Khorramabad
The moment you step into Rangin Kaman Hotel, you are welcomed into a world of artistry and design. The lobby is a visual delight, adorned with a kaleidoscope of colors, intricate patterns, and a vibrant fusion of traditional and contemporary Iranian art. It's evident that this hotel is not just a place to stay; it's a celebration of creativity.
The rooms at Rangin Kaman Hotel are a reflection of this artistic spirit. Each room is uniquely designed, featuring a distinct color palette and thematic decor. Whether you choose a room inspired by Persian poetry or one that captures the essence of Iranian folklore, you'll find yourself in a space that sparks the imagination and invites relaxation.
Beyond its artistic appeal, Rangin Kaman Hotel is conveniently located in the heart of Khorramabad, making it an excellent starting point for exploring the city's attractions. Whether you're drawn to the historic Falak-ol-Aflak Castle or eager to discover the natural beauty of Lorestan, the hotel's friendly and knowledgeable staff are on hand to assist with excursion planning and recommendations.
Tags:
Adventure holidays
,
Best time to travel to iran
,
best tour operator iran
,
Cultural sites of Iran
,
Holiday in Iran
,
Hotels in Lorestan
,
Iran
,
Iran Architectural
,
iran attractions
,
Iran desert tour
,
iran destinations
,
Iran sightseeing tours
,
iran Solo trip
,
iran tour
,
Iran tour packages
,
iran tourist attractions
,
Iran travel agency
,
iran travel expenses
,
Iran Travel Guide
,
Iran Travel Tips
,
must-visit Iran
,
persia tour
,
top tourist destinations
,
travel to iran
,
travelling to iran
,
trip to iran
,
vacation packages
,
visit iran
,
درناگشت
,
هتل آزادی خرم آباد
,
هتل های لرستان