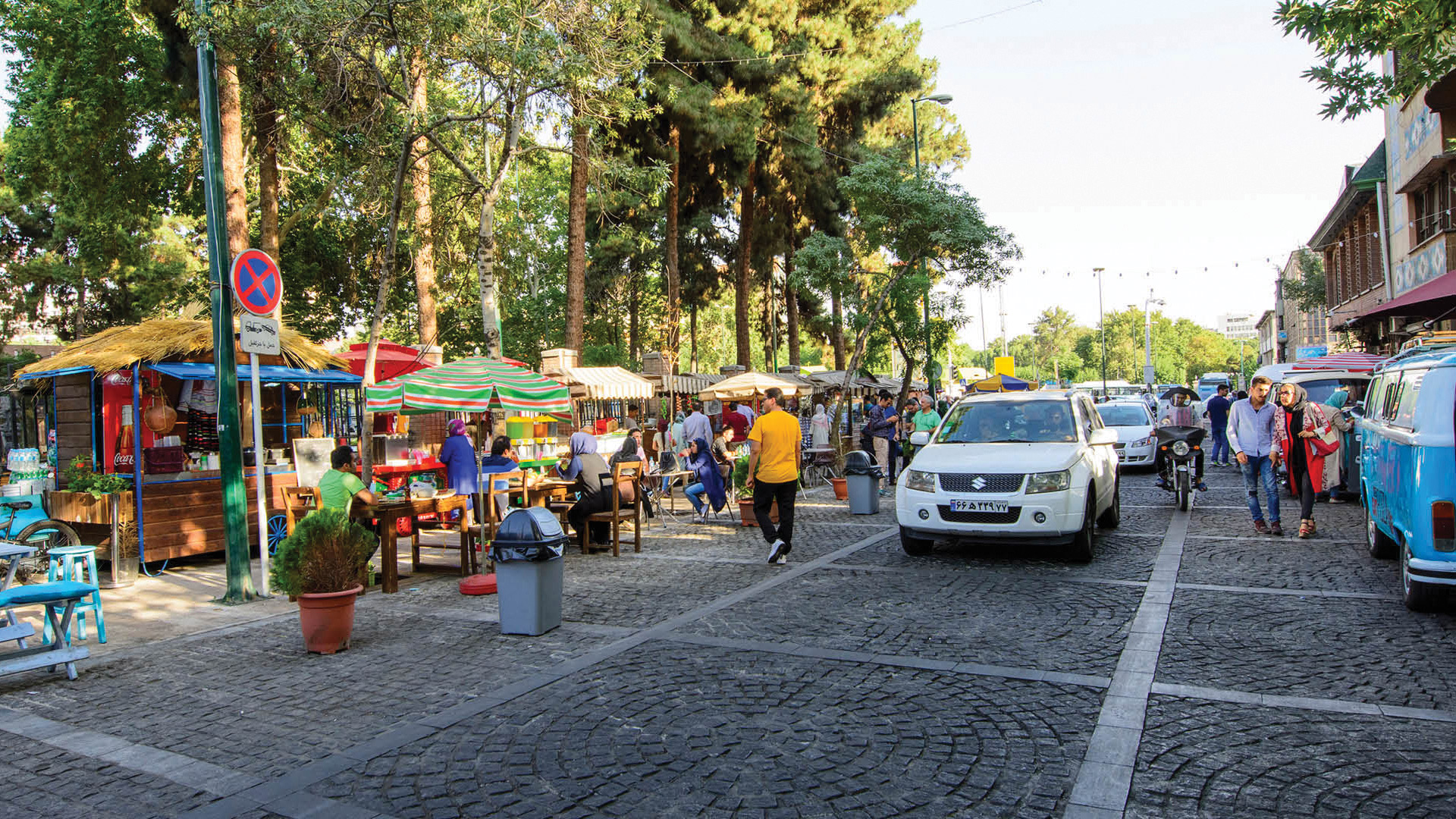 While Tehran is known as one of the most populated cities in the world, there are a number of places to visit in this city. For instance, historical houses, beautiful palaces, national museums, and of course the Grand Bazaar of Tehran. Most of these monuments are located at the center of Tehran, where it is believed to be the historical part of the city. 30 tir Street is one of the old and original neighborhoods of Tehran. This street from the far past to today is an inseparable part of the country's tourist destinations and you see many old buildings there.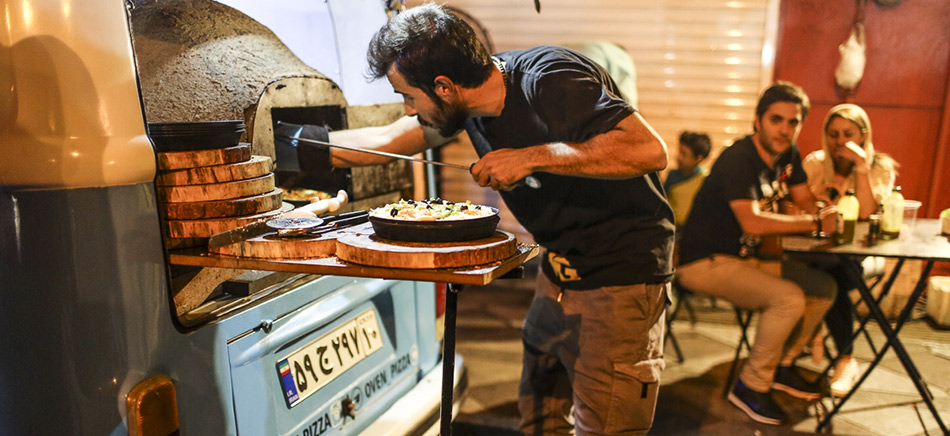 Old buildings, beautiful architectures, delicious street foods, nightlife, fun graffitis, and interesting museums are some of the reasons why you should visit Si-e Tir or 30th Tir Street in Tehran. This paving street has a lot to offer, especially to the tourists. So, when traveling to Tehran, make sure that you dedicate a whole day just visiting this memorable street in the heart of the capital city.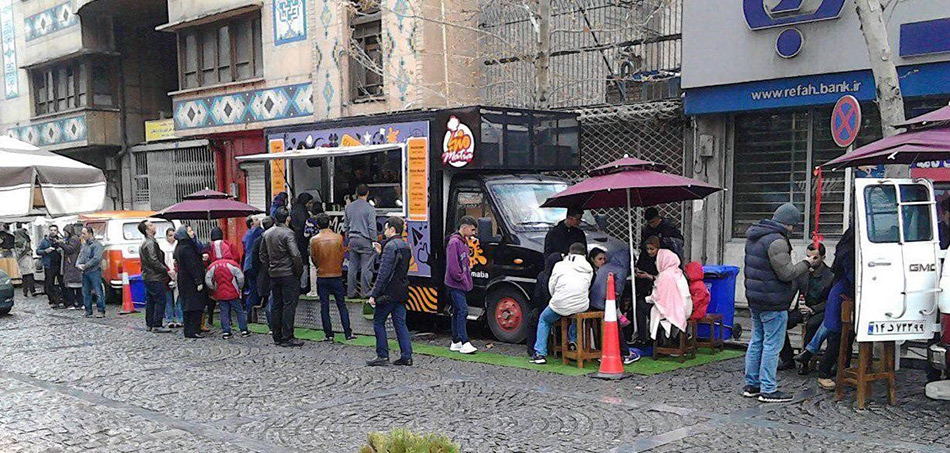 This Pavement Street has many names. Did you know people used to call Si-e Tir Street the "Street of Religions"? That's because there are almost all types of religious places here. Mosques, Churches, Fire temple (Adrian Fire temple), and Synagogue are places that you can find in this street. Please note that you might not be allowed to visit all of these places.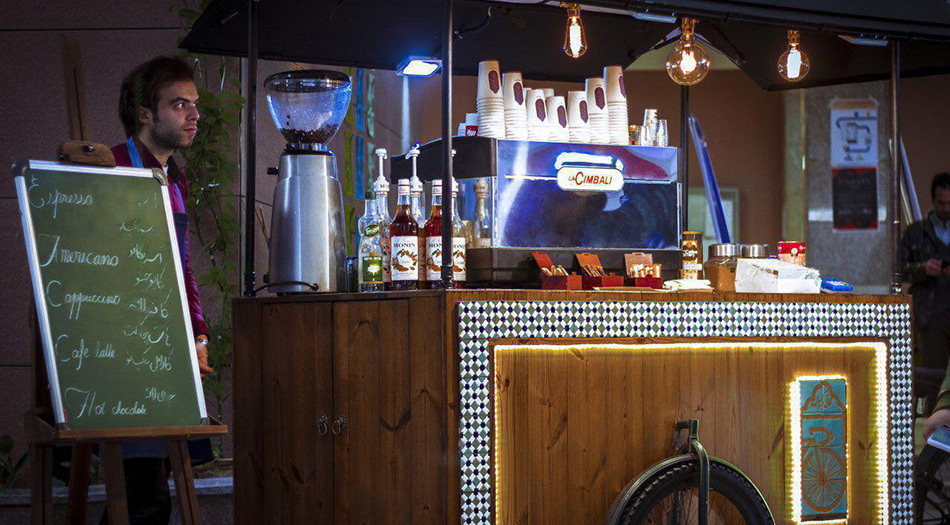 First is St. Peter's Church where passersby like to Instagram themselves standing in front of the angel wings painted on the wall. Haim Synagogue is best known for hosting Polish Jewish refugees during the Second World War. As the number of refugees increased, a second Ashkenazi synagogue was built adjacent to it. It's also considered the first synagogue to have been built in an urban area away from the others. Then there's Hazrat Ebrahim Mosque, and although it's not one of the more beautiful mosques Iran has to offer, it's location on this particular street makes it special. Further up the street, you'll find Holy Mary Church and the museum of Armenian history in the courtyard. Directly across the street from it is Adorian Fire Temple whose flame was brought from the temple in Yazd.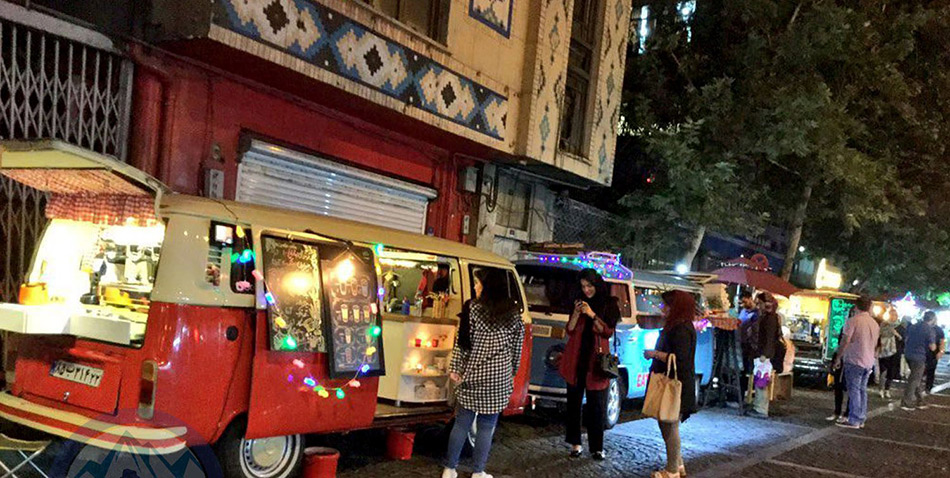 30 Tir (pronounced see-ye teer) corresponds with July 21 and is named after the date of the massive pro-Mossadegh uprising against the Shah in 1952 in which dozens of people were killed. This cobblestone street intersects Imam Khomeini Street between Imam Khomeini Square (better known as Toop Khuneh to the locals) and Hasan Abad Square. It continues north to Nofel Loshato Street near the Embassy of France, although once you pass the intersection of Jomhuri Avenue, the name mysteriously changes to Mirza Kuchak Khan (named after an early 20th century Gilani revolutionary).
You won't have any difficulty finding a place to eat while you are in Si-e Tir Street. As mentioned, there are numerous street food vendor shops, restaurants, and cafes in this street. All you have to do is to decide what type of food you like to eat. The restaurant of the 30 street are equipped with lighting And nightly music are very popular.
We will offer you this different experience. You can try different types of coffee, tea, Iranian sweets and homemade syrup .You can find traditional Iranian cuisine and international cuisine, including Turkish and Indian. The most famous of the fast food on this street is Turkish sandwich.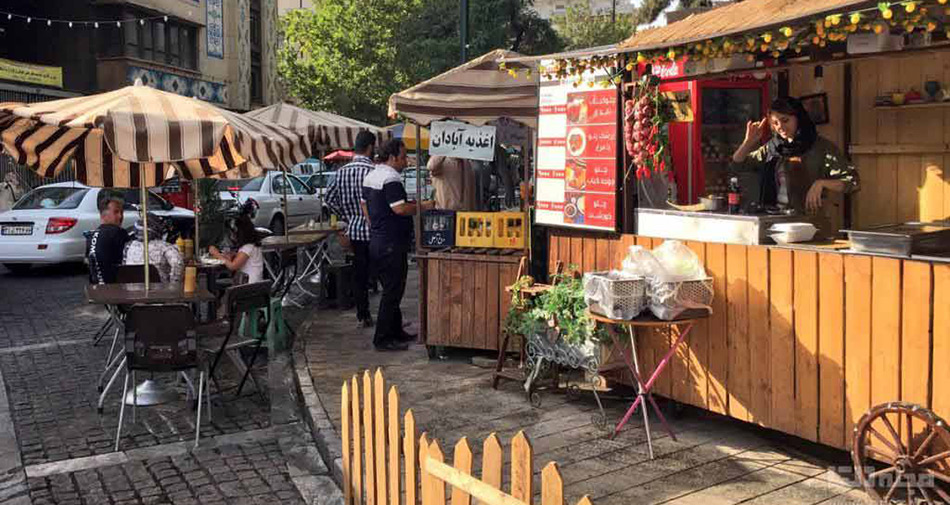 Historically, the events that were happened on the street 30 Tir is Very noticeable and because of the street foods in there A fascinating destination for tourists and people.
Tags:
30Tir street
,
30tir tehran
,
cafestreet
,
historical
,
historical-place
,
Nofel Loshato Street
,
street food
,
Tehran
,
tehran food
,
خیابان سی تیر
,
غذای خیابانی