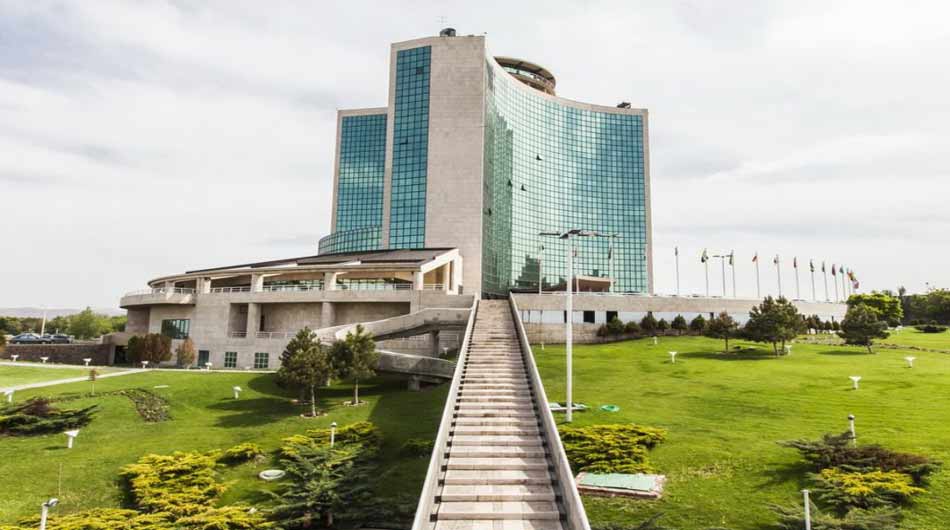 Pars El Goli Hotel in Tabriz, with 17 floors, a revolving restaurant, 159 rooms and 20 suites, is one of the most famous hotels in Tabriz and is located near the beautiful attractions of Tabriz such as El Goli Mansion and the Municipality Mansion, attracting tourists.
The five-star Pars El Goli Hotel, with an area of ​​37,000 square meters, was put into operation in 2001. This luxurious hotel with a full glass facade has 17 floors and 179 rooms equipped with amenities and its proximity to tourist attractions is another prominent feature of this hotel compared to other hotels in Tabriz.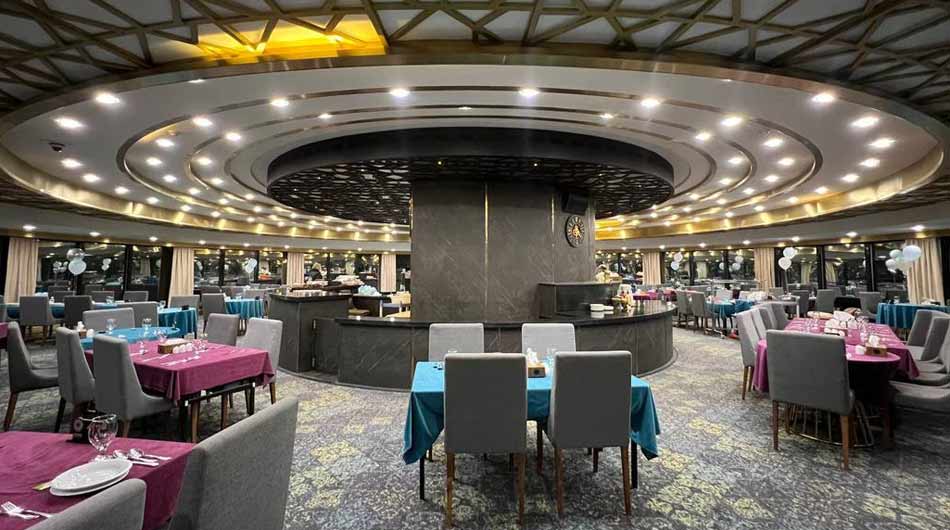 The luxurious Pars El Goli Hotel in Tabriz is part of the Pars Hotel Group and each of the hotels in this group is famous for its hospitality. It should be noted that the five-star Pars El Goli Hotel in Tabriz has airport transportation services for the convenience of travelers.
The five-star Pars El Goli Hotel in Tabriz has 179 single, double, twin, one-bedroom and two-bedroom suites. Other hotel amenities include a rooftop revolving restaurant, Yaqut and Zomorrod restaurants, a cafe, dry cleaning, parking, taxi service, 24-hour room service, men's salon, bank, safe deposit box, photography studio, bank ATM, air conditioning, private green space, newspaper, internet cafe, library, clinic, diamond hall, wedding hall, and more.
In addition to these, there is a gym, swimming pool, jacuzzi, massage, billiards room, ping pong, spa, conference hall, event hall, and childcare services available to guests if needed.
travelers can also use wheelchairs for disabled individuals. In this luxury hotel, guests can take advantage of ticketing services and free airport transfers and unforgettable city tours. It is worth mentioning that the metro station is just a few minutes away and across from the hotel, making it easy for guests to get around the city. Additionally, free airport shuttle services are provided for the convenience of travelers. This luxury hotel offers hourly stays in addition to daily stays, allowing tourists to enjoy their trip with a 6-hour stay.
Tags:
about iran
,
dorna gasht
,
El Goli Hotel
,
iran attractions
,
Iran city tour
,
iran daily tour
,
Iran private tour
,
Iran sightseeing tours
,
iran tour
,
iran tour operator
,
Iran tour packages
,
Iran tours
,
Iran travel agency
,
iran trip packages
,
Iranian tour operator
,
iranparadise
,
landscape
,
Nature
,
Pars El Goli Hotel
,
Tabriz
,
Tabriz attractions
,
Tabriz's hotels
,
tour agency
,
tour operator
,
tour package
,
travel
,
travel agency
,
travel company
,
travel to iran
,
trip to iran
,
تبریز
,
جاربه های گردشگری تبریز
,
هتل های تبریز
,
هتل پارس ایل گلی تبریز