Cantor Church is one of the unique and historical churches in Iran, built by Orthodox Russians and housed in the heart of Qazvin since the Qajar period. Of course, today, this church is no longer a religious place used by Orthodox Christians. Still, because it has a unique architectural style and has been remembered by us since ancient times, it is considered one of the ancient monuments of Iran and is preserved.
Cantor Church is located in the corner of Qazvin, and due to its unique architecture in Iran and its special history, it has become one of the most famous churches in Iran. This historical church of Qazvin is one of the few orthodox churches in Iran, which is a relic from the time of the First World War, which ironically has special and unique features among the churches of Iran and has become one of the sights of Qazvin.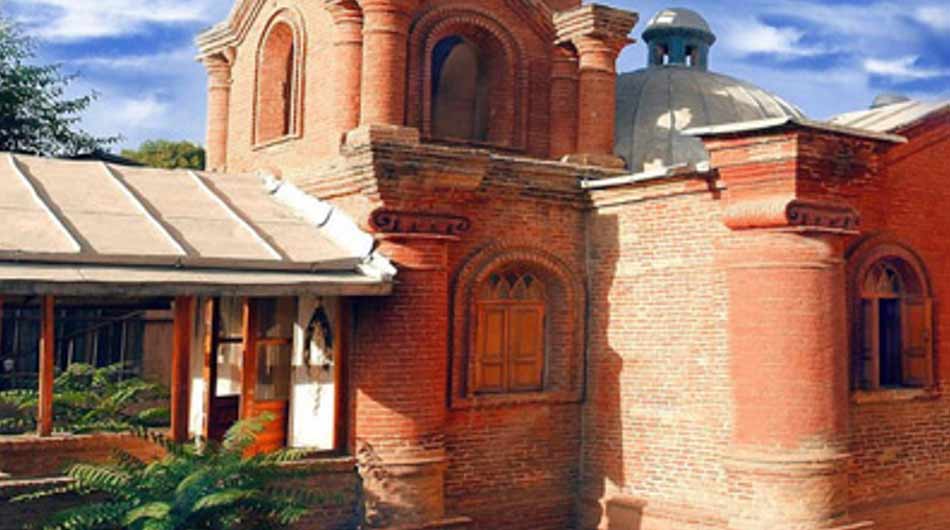 For example, the Contour Church is the only church in Iran that is red; its bricks and exterior are red, which has made its appearance different from our perception of the appearance of a western-style church. Contour Church is also the smallest church in Iran, so much so that if you look closely at it and its architectural model, it reminds you of cinematic and fantasy houses in stories.
Read History of Cantor Church
According to historical documents, the Panbehriseh neighborhood is one of the old neighborhoods of Qazvin (today it is limited to Ayatollah Taleghani Street from the north, Golbineh neighborhood from the south Bolaghi Street and neighborhood from the west, and Bagh Dabir Street from the east). At the end of the Qajar period, it was given to the Russians.
The Cantour Church, in addition to being small, consists of several parts, all of which are, in fact, the main parts of a church. The church has three floors and is located in a relatively small quadrangular courtyard with a small cemetery.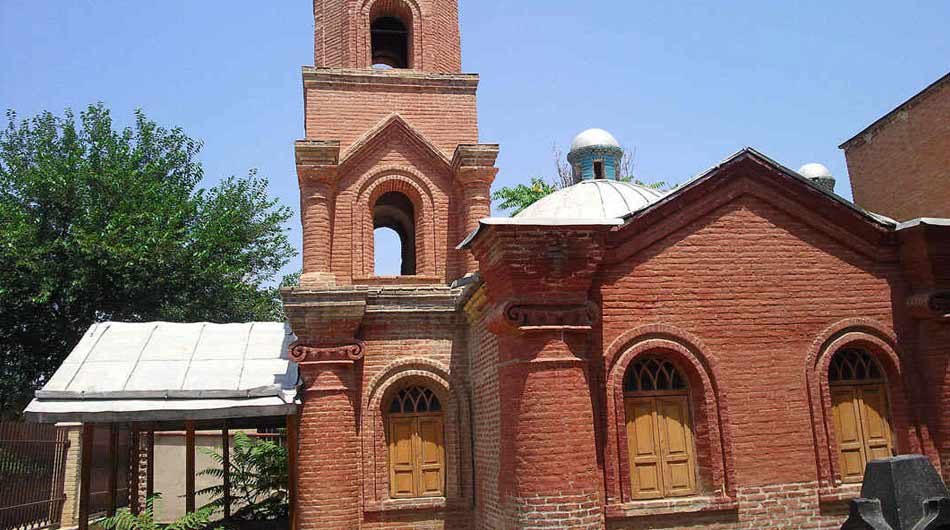 The bell tower of the Contour Church, which is located above the entrance door, consists of three floors, and its height reaches 11 meters.
Above it is a large bell called the bell, and at times when the church was a place of worship, it was rung for worship and religious ceremonies.
The architecture of Cantor Church, just like any other church in the world, is based on a cruciform design, and its model includes an irregular polygonal plan. Buildings in Qazvin and even churches in Iran.It can be said that the best time to visit the beautiful church of Qazvin is spring; Because in this season, the temperature in Qazvin becomes much milder and more pleasant, and you can easily explore the city. But the temperature of Qazvin in cold seasons as well as summer, cold and dry or hot and dry weather that may not be very suitable for visiting and tourism!
Tags:
Cantour Church
,
iran attractions
,
Iran city tour
,
iran daily tour
,
Iran private tour
,
iran tour
,
iran tour operator
,
Iran tour packages
,
Iran tours
,
Iran travel agency
,
Iranian tour operator
,
iranparadise
,
Qazvin cantor Church
,
Qazvin Province
,
tour agency
,
tour operator
,
tour package
,
travel agency
,
travel company
,
travel to iran
,
trip to iran
,
کلیسا کانتور قزوین