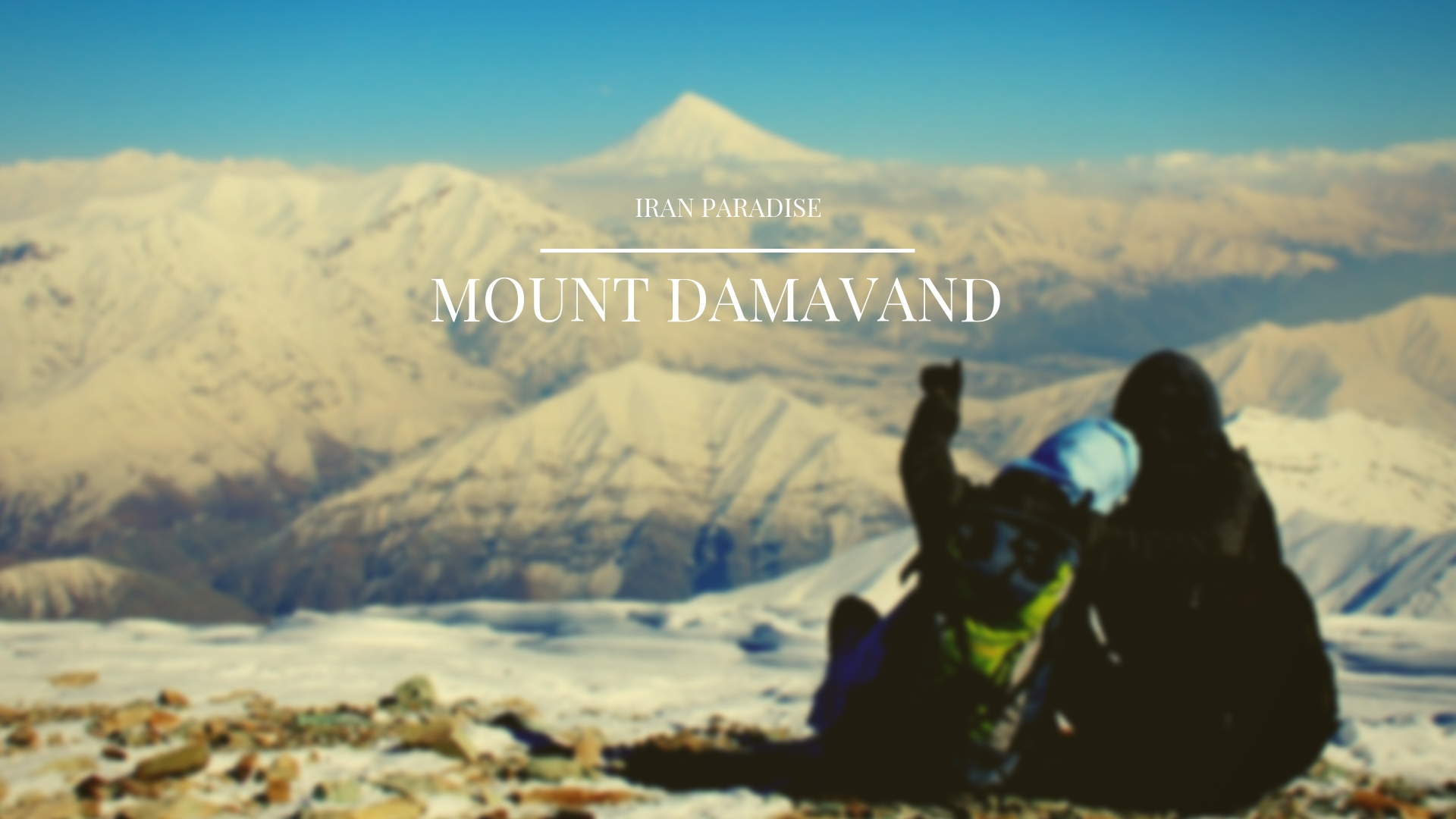 Mount Damavand is located on the tectonically active thrust and fold belt of the Alborz Mountains.
It is a massive stratovolcano with a volume of about 400 cubic kilometers and consists of a younger cone that was constructed during the past 600,000 years above an older, 1.78 million years old edifice, remnants of which were previously thought to be part of a caldera.
Mount Damavand has onlyu few flank vents. Most activity has been from the summit crater, which has erupted a series of radial lava flows, mostly of trachyandesite composition. Most eruptions of Mount Damavand seen to have been effusive, and only one significant explosive dposit is known, a welded ignimbrite that was produced about about 280,000 years ago.
The latest activity occurred about 7300 years ago and produced lava flows from the summit crater that cover the western flank.
At 5,671 meters (18,606 feet), Mount Damavand is the highest peak in Iran and commonly referred to as the "roof of Iran." Located in the Alborz range, this volcano is more than just one of the country's spectacular natural wonders. Damavand plays a prominent role in Iranian folklore, namely in Ferdowsi's epic poem Shahnameh. In one legend, evil tyrant Zahak is imprisoned here after being defeated in a revolt. It's also the site where legendary hero Arash the Archer shoots an arrow to define the border between the disputing lands of Iran and Turan. These days, Mount Damavand is depicted on both the reverse side of the 10,000 rial note and Damavand-brand bottled water.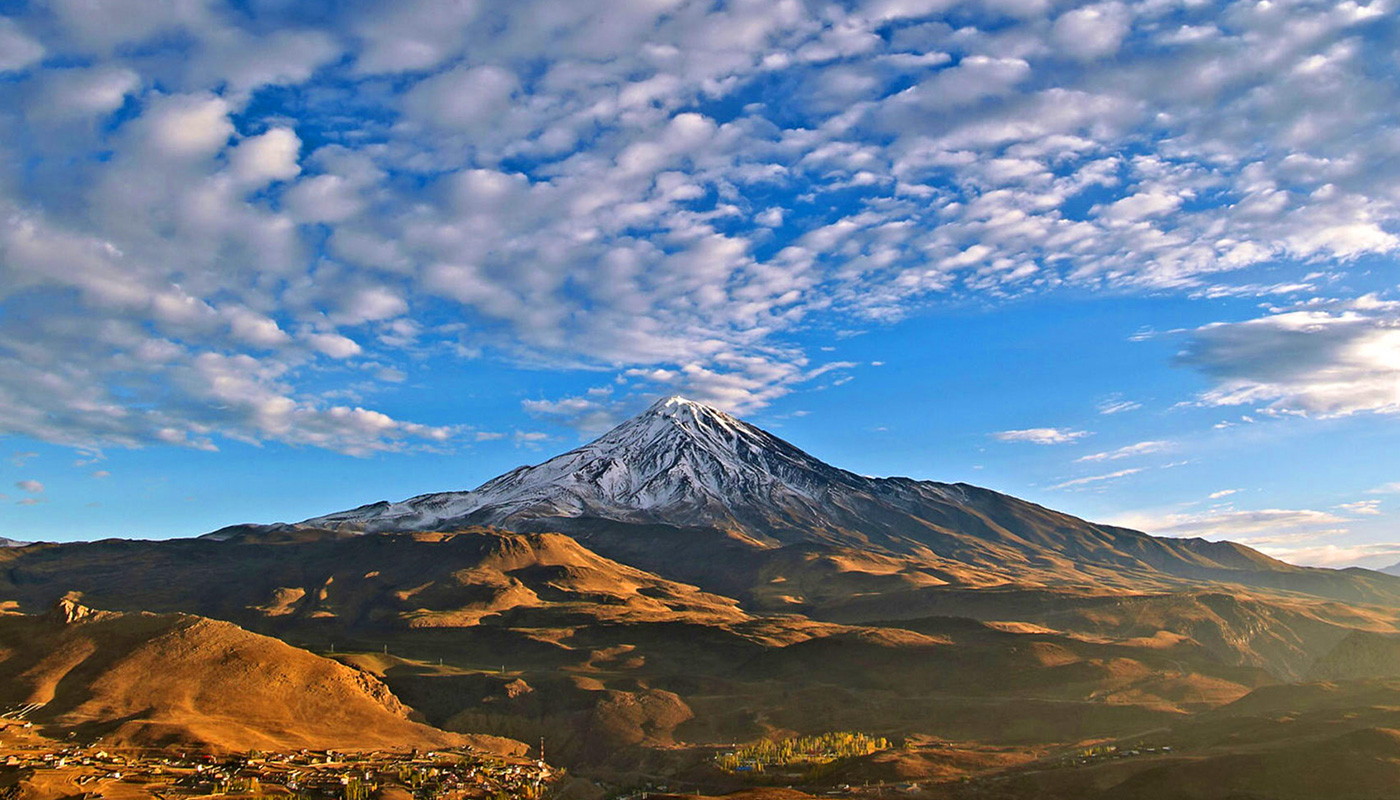 Climbing to the summit of Damavand is the desire of many professional climbers and hikers all around the world. Not only its technical challenges attract the professionals, but its breathtaking nature and landscapes call for semi-professionals as well. Also in recent years and with the growing number of tourists traveling to Iran, Trekking Iran Nature has become a trend.
An ideal hiking itinerary to Damavand would take about four to five days, though accomplished and physically fit hikers may be able to reach the summit in the better part of two days. Culture Trip photographer Sina Abasnejad trekked Damavand on a four-day tour with Alibabatrek, a team of experts who lead both culture and nature tours. "We had to go through acclimatization climbs to avoid any altitude sickness, which means we would climb higher than our rest stops then come back down in order for us to get used to the altitude," he says of the experience. As the must-hike mountain in Iran, shelters, camps, and guest houses are available along the way, one of the best of which is Polur Complex (named after the village), built by the Iran Mountaineering Federation.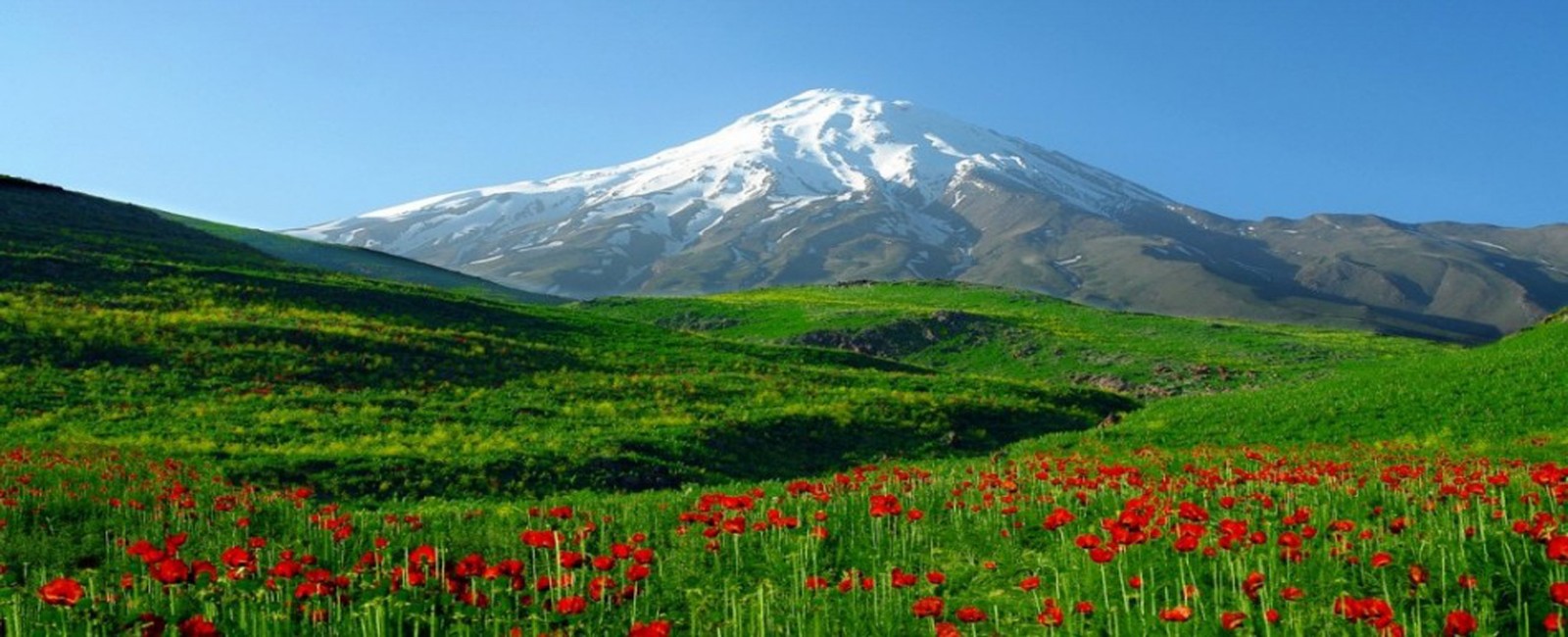 The following information of this article is for those who want to climb Mount Damavand and they need to know the basics like: familiarity with the route, food program, carrying backpack and equipment, acclimation and its approaches, drinking water, the most essential equipment that should be provided, physical and the environment hazards. It's vital to know, what level of physical fitness you need to have; In what months of the year you should climb; What days of the week you should climb; The climbing should start at what time of the day and what pace; And many more basics.
A trek to the "roof of Iran" is sure to be one of the most memorable and unique experiences you'll have while visiting. You'll not only have an unbeatable sense of accomplishment, but you will have also earned the utmost respect of any Iranian you meet thereafter, which is perhaps even more satisfying.
Sufficient physical fitness is the first necessary condition to climb Mount Damavand. Climbing the Damavand Summit from the southern route is an almost easy climb for those who regularly go hiking and trekking and have enough physical fitness. Of course, the sulfur gas spill near the summit might need more effort for the final climb.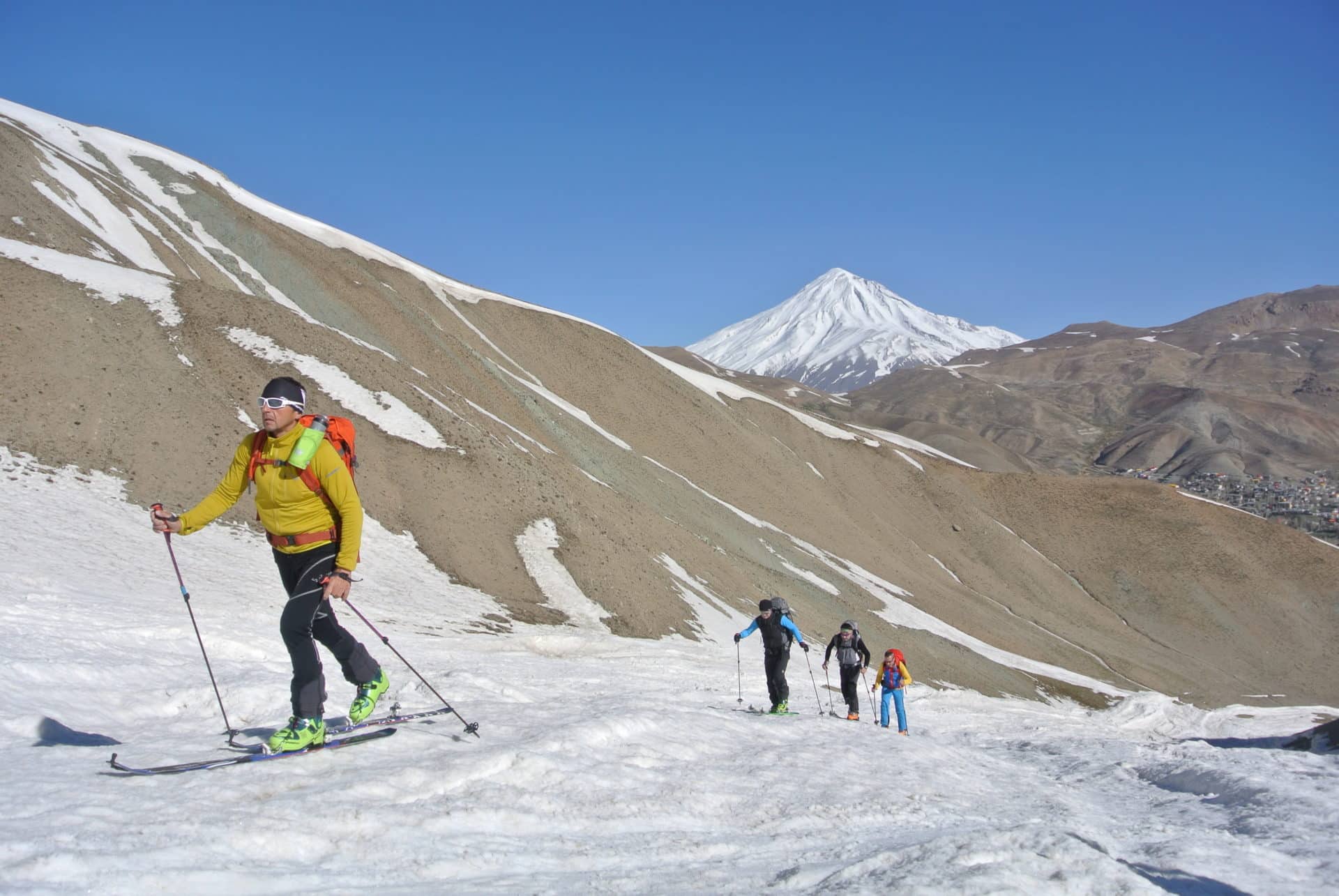 Volcanologist from Geneva climbed Damavand on 12 July 1993 and 1 August 1999. They observed a small, powerful fumarolic vent on the S rim of the crater, which emitted SO2-rich gases at a temperature of about 50°C.
Sulfur deposits were present on the surrounding slopes. The summit crater itself was about 150 m wide and 20 m deep, and contained a 40-m-diameter frozen lake in the bottom.
There is o permanent glacier because the climate is too dry, but there are patches of hardened perennial snow (névés).
Vertical coal deposits were found on the N flank below 2,450 m elevation, reaching thicknesses of tens of meters. Above 4,000 m elevation huge blocks were seen that probably had fallen and rolled down from 1 km above. Just below the summit, large sulfur-bearing blocks were found. Within 100 m of the N rim of the summit pblocks of pure sulfur were found.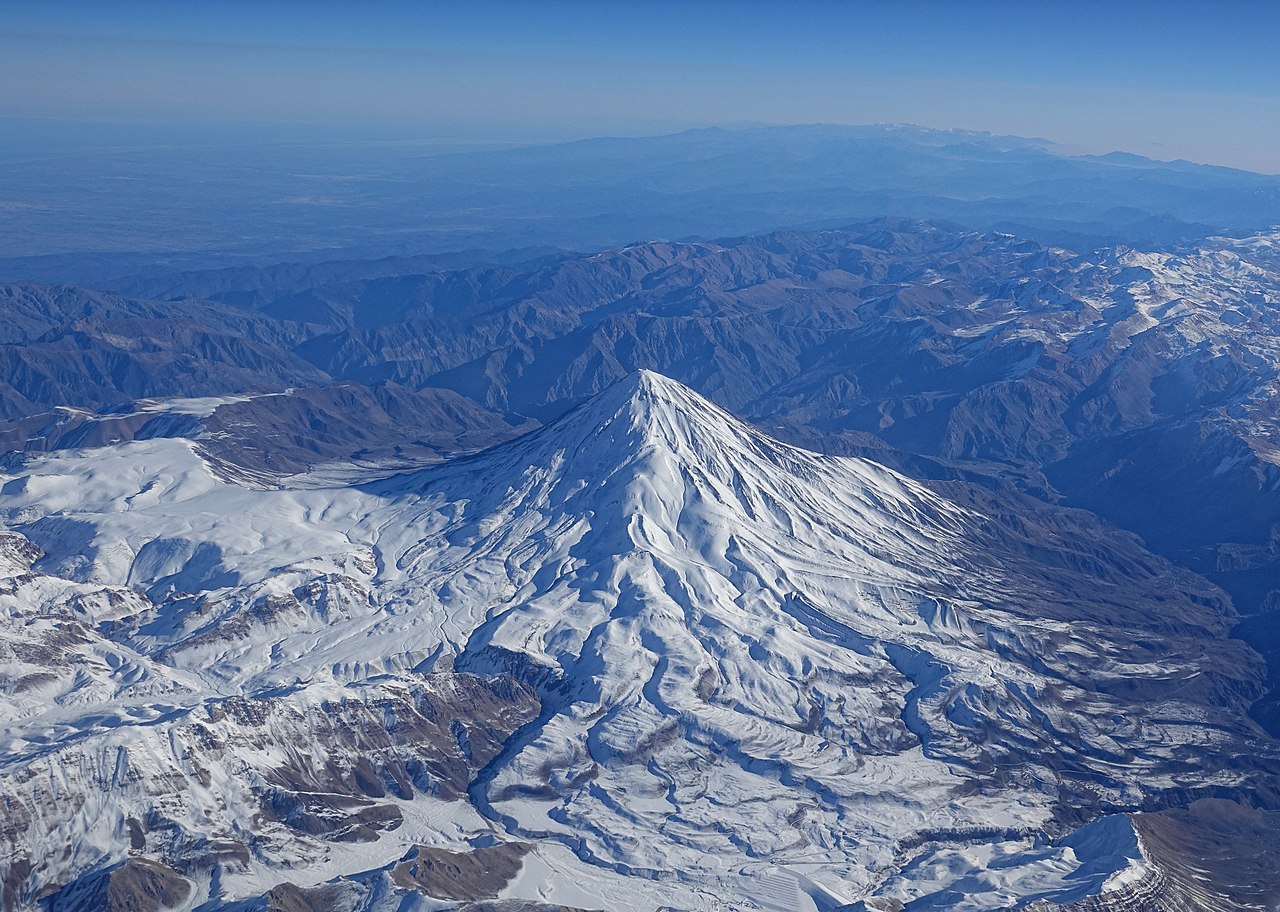 If you are entering this area for the first time, it is better to climb with locals or co-climbers who are familiar with the area. Although there is a vivid path along the climb, but the gravel stones in the path, sudden changes in the weather, and other unexpected issues may cause problems during the climb. The easiest way to climb Damavand is from the southern route, with better facilities for climbers in Rineh and Poloor village.
Tags:
Mount Damavand