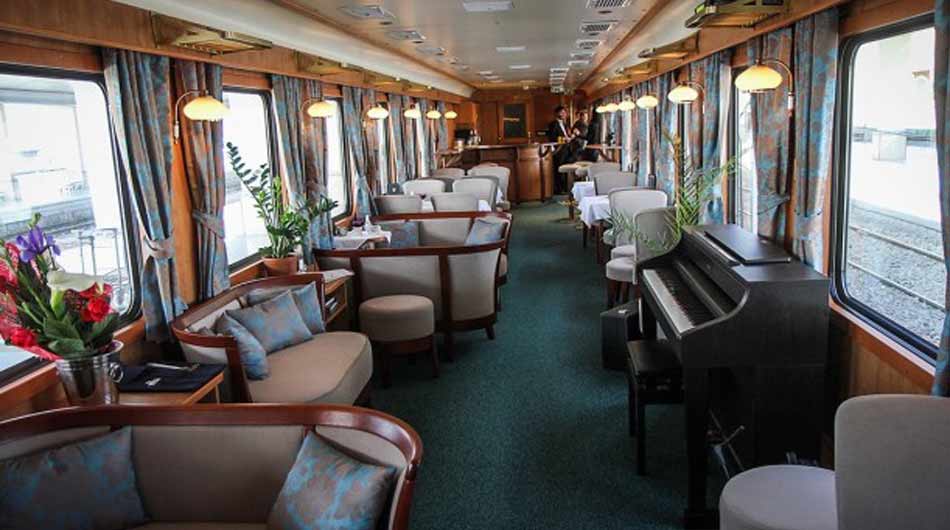 The "Golden Eagle" luxury train arrived in Isfahan on Thursday, April 19, 2015, with 42 American and European passengers.
Passengers of this tourist train visited Naqsh Jahan Square (Imam Khomeini Square), Vank Church in the Jolfa neighborhood, Chehel Sotoon Palace and Grand Mosque of Isfahan.
Isfahan.
This train entered Tehran for the first time in October 2014. This is the third time the "Golden Eagle" luxury train has traveled to Iran.
Golden Eagle luxury train arrived in Tabriz last Tuesday.
Passengers of this tourist train, while passing through the cities of Tabriz and Zanjan, have seen the historical monuments of these two cities and plan to go to Yazd, Mashhad, and Shiraz after Isfahan.
Golden Eagle passengers will end their trip to Iran by visiting Tehran in April 2016.Golden Eagle luxury trains belong to Hungary and organize luxury tourist trips on European, Central Asian, and Eastern European routes.
Tags:
Golden eagle
,
iran attractions
,
Iran city tour
,
iran daily tour
,
Iran luxurious hotels
,
Iran private tour
,
iran tour
,
iran tour operator
,
Iran tour packages
,
Iran tours
,
Iran travel agency
,
Iranian tour operator
,
iranparadise
,
landscape
,
Luxury tourist train in Isfahan
,
Nature
,
tour agency
,
tour operator
,
tour package
,
tourist train Isfahan
,
travel agency
,
travel company
,
travel to iran
,
trip to iran
,
درنا گشت
,
قطار لوکس اصفهان