The brief itinerary
Desert (kavir) Trekking
Visiting a place which takes one's glance to eternity, becoming deeply impressed  by the scenery of moving sands and burning salt marshes , seeing the ruins of ancient monuments examining rare plants, seeing strange animals…are among motivations that prompt the lovers of natural geography to embark on a trip to the Kavirs of Iran.

Desert Trekking Itineraries
8 Days / 7 Nights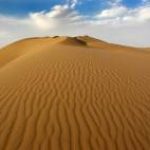 Day 1:Tehran
Day 2 :Maranjab desert
Day 3:Kashan
Day 4:Abyaneh –Natanz
Day 5: Nain
Day 6: Jandagh
Day 7: Jandagh
Day 8: Semnan
The detailed itinerary
Day 1 [Tehran]
Arrive at IkA Airport (Tehran), where you'll meet and get assist from our representative who greets you with flowers and be transferred to your hotel and Check-in. The remainder of the day is free to relax, Overnight Tehran.
Day 2 [Isfahan]
Early morning drive to Varamin, En route you visit. Qasr-e-Bahram Carvansaraei and have food refreshment, then drive towards the salt lake. After passing through black and Sefid-Ab mountains, we arrive at Maranjab Carvansaraei, where you can enjoy tasty drinking water flowing over the Spring in the middle of the desert. O/N in camp.
Day 3 [Isfahan]
After breakfast, we drive towards Kashan, En route we pass through Arghonon (a visit to the most astonishing view of flocks of camels), beautiful sandy hills and witness marvelous landscape. PM tour of Kashan. Overnight Kashan.
Day 4 [Isfahan]
We complete Kashan city tour, then depart for Natanz En route, we visit the most famous and beautiful mountainous village of Abyaneh.O/N Natanz.
Day 5 [Isfahan]
Early morning drive towards Nain, One of the most beautiful cities with desert features which attracts those who love profound inexplicable beauties of the nature O/N.
Day 6 [Isfahan]
Drive towards the central desert of Iran. (Jandagh) Through Anarak, En route , we could visit small villages, such as Choupanan, with special character houses tailored for tropical of climate. Overnight in Jandagh in camp.
Day 7 [Isfahan]
Morning tour of citadel in Jandagh ,then the route will take us towards Khour , where we could visit traditional water reservoir , then drive towards Bayazeh , there we could see one of the oldest and most beautiful castles and garden of dates 7 oranges , later on we return to Khour and Jandagh and camp there.
Drive back to Tehran through Semnan, we end our tour in Tehran or extend for other program.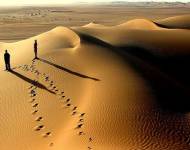 Reserve Now
This form is NOT a reservation for a tour. You will be contacted to discuss the availablity of the tour times you requested and to confirm a scheduled tour. Thank you for your interest in visiting our tour.
[contact-form-7 404 "Not Found"]