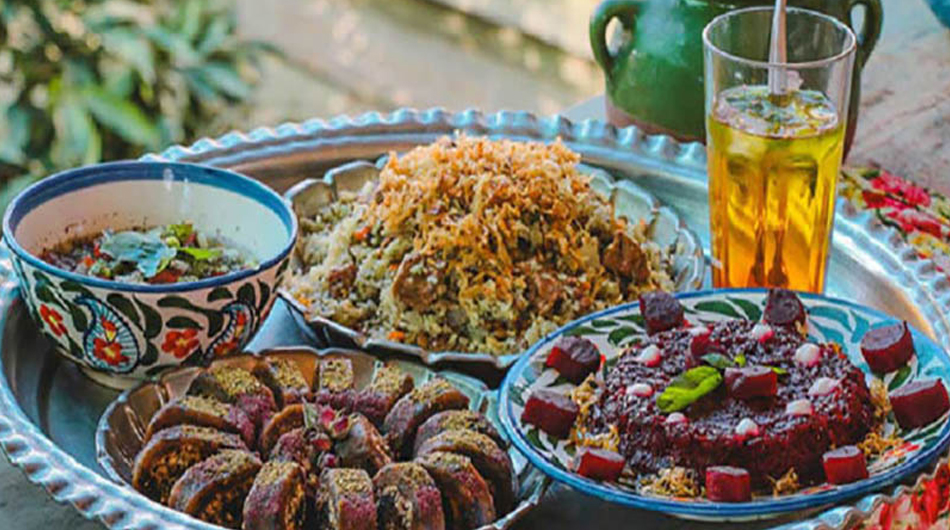 A trip to Shiraz is not limited to visiting Hafeziyeh and Shah Cheragh and shopping at Vakil Bazaar. Colorful foods such as Shirazi kalampolow Dopiaza, Dempakhtak, Shirazi liqueurs, and Shirazi syrups make your trip more realistic to taste and a wonderful experience for any restaurant and traveler.
In the following, we have introduced the more popular restaurants according to the customers' choice.
Haft Khan Shiraz restaurant and dishes with the pleasure of flying in Haft Aseman about Quran Gate is one of the best restaurants in Shiraz called Haft Khan Restaurant. This restaurant, like its name, has exactly seven different readers. Do not worry. You do not have to go through seven difficult readings to eat your favorite food.
This restaurant consists of seven different restaurants, each serving a specific style of food. Ferdowsi Shahnameh has been used for naming restaurants. Froud Restaurant (ground floor), Nofel Restaurant (second floor), Sindakht Restaurant (ground floor), Gracioz Restaurant (rooftop), Fast Blian Restaurant (first floor), Gicia Coffee Shop (second floor) and Zarir Coffee Shop (floor) First, each with its design offers a variety of foods from traditional to fast food and Western dishes to customers.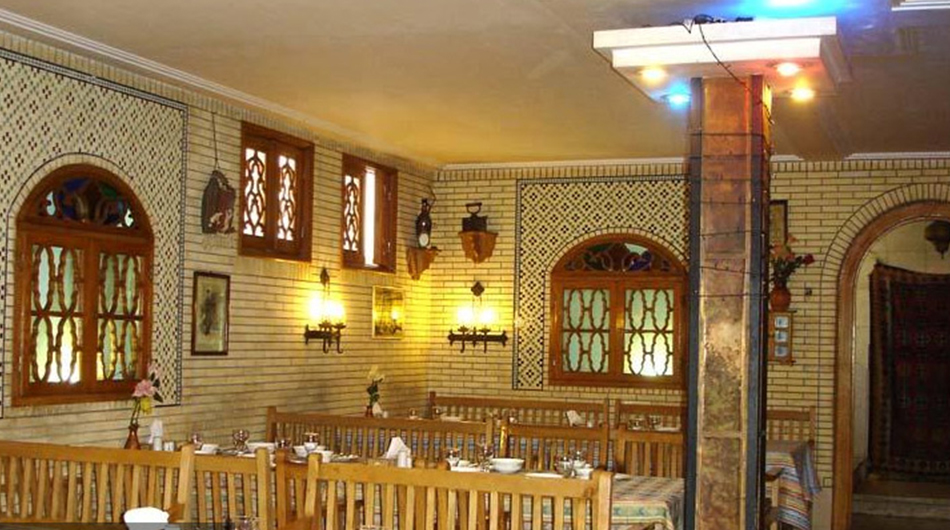 Parhami Traditional House Restaurant; Somewhere with a taste of grandma's food.Imagine that you have gone to the bazaar and the mosque of Vakil and Shahcheragh.This is where you should head to Parhami's traditional house. This old house is one of the best restaurants in Shiraz in a traditional style that completely conveys the old feeling to you.
The beds in the yard, the pond and the goldfish, and eating traditional Shirazi food will relieve all your fatigue. Every day, four models of traditional food are served in this restaurant, of which kale is one of the most famous.
Secret Garden Restaurant Complex, a meal in the heart of nature
Bagh-e-Raz restaurant, despite being far from the city center, still has the title of one of the best restaurants in Shiraz.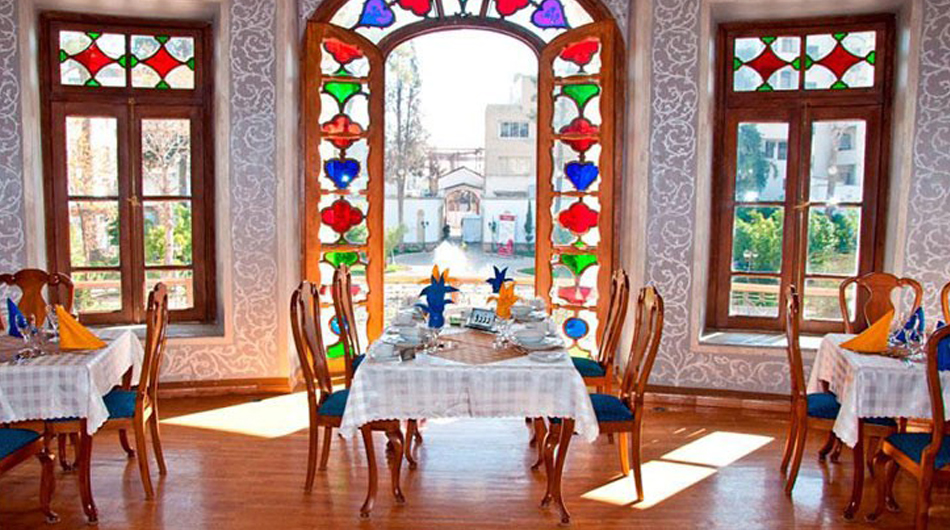 This restaurant and entertainment complex has two separate menus with garden menus and a roof menu. In the garden menu, which is offered in the green and traditional part of the restaurant, you can enjoy a variety of traditional Iranian dishes, especially Shirazi. Unparalleled description of Khosha Shiraz restaurant. You will find beautiful and cozy atmosphere, loud music, quality food, regular service and… all in one of the best restaurants in Shiraz called Khosha c. This restaurant has two indoor and outdoor sections and serves various Persian and traditional dishes for guests.
Next to Zandieh's relics in Emarat e Fil restaurant
The Elephant Mansion is a traditional residence related to the Zandieh era, whose restaurant is known as one of the best restaurants in Shiraz. This restaurant shows all the beauties of an old house, is completely traditional and written nostalgically. The quality of the food shows the quality and freshness of the ingredients and the skill of its cooks.
Experience eating in the oldest restaurant in Shiraz, the traditional restaurant of Sharzeh
Sharzeh restaurant is one of Shiraz's oldest and best restaurants with a traditional theme.
This restaurant is located near Vakil Bazaar and Zandieh Hotel. Despite its long history, it still maintains the quality of its food, so it has won the title of the best barbecue waiter. Traditional environment, hot and fresh bread, live music and a variety of traditional foods and kebabs have made the restaurant of Sharzeh popular among tourists in Shiraz. Modern and green Gabrik fast food from the best restaurants in Shiraz
Gabrik fast food in Shiraz is one of the best fast foods in Shiraz with its modern and creative decoration.
This fast food has two open and closed spaces. The open space is full of flowers, plants and greenery and the closed space has a cozy and modern environment. You can enjoy a variety of quality fast food dishes prepared for you in the shortest time in this restaurant.
Tags:
Fars provinces
,
Gabrik fast food
,
Holiday in Iran
,
iran attractions
,
Iran city tour
,
iran daily tour
,
Iran private tour
,
Iran sightseeing tours
,
iran tour
,
iran tour operator
,
Iran tour packages
,
Iran tours
,
Iran travel agency
,
iran trip packages
,
Parhami Traditional House Restaurant
,
Sharzeh restaurant
,
Shiraz