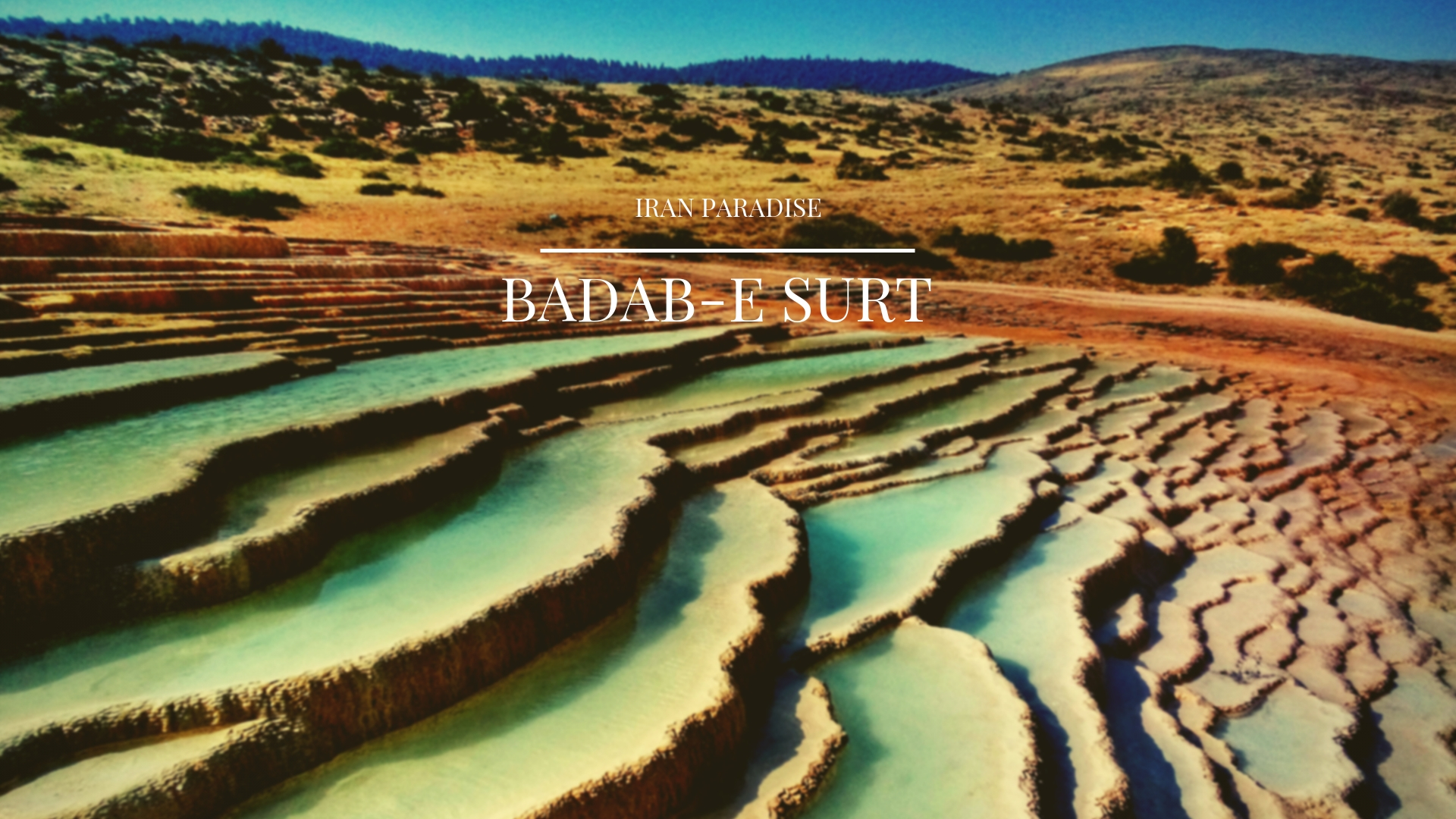 Geology enthusiasts will especially fall for Badab-e Surt. Located in the Mazandaran province, the name comes from a combination of bâd, gas, âb, water, and surt, the old name of the village of Orost located 7 kilometers to the west. Although there are a handful of similar places on earth, such as Mammoth Hot Spring in the U.S. and Pamukkale in Turkey, Badab-e Surt is unique due to its distinctive orange hue, resulting from a concentration of iron oxide.
Mysterious "Badab-e Surt Arvest" springs, meaning the intensity of the sparkling water are included of 12 completely different springs from the aspect of smelling and taste. The flow of the spring has made the spectacular stairways on a land with an area of about three hectares and has formed in the quaternary of geology. One of these springs which is the main fountain and has very salty water has a little pond that it is mainly used for swimming and water treatment (hydrotherapy). In one part of a floor of the pond, there is a deep hole is called the Bermuda Erost.
Badab-e Surt is a series of terraced travertine (limestone) pools – smaller than those at Turkey's Pamukkale, but more colourful and serenely isolated within a mountain-ringed valley, 23km east of the Damghan–Sari road turning at Telma Dareh.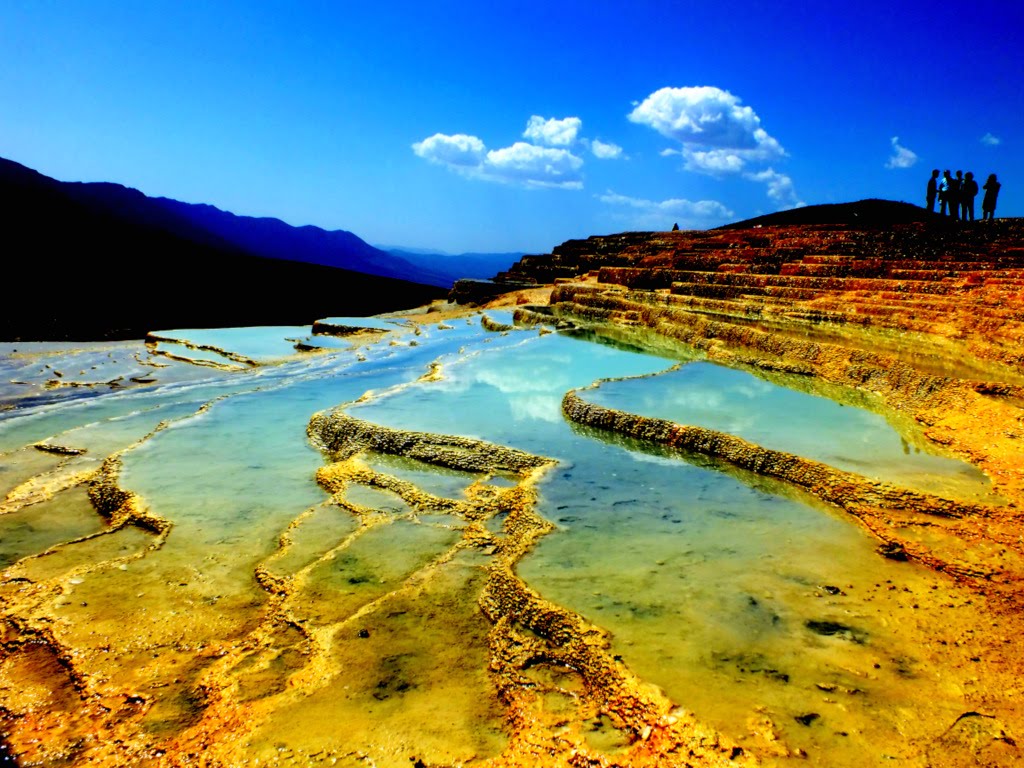 Tags:
Arvest
,
Badab-e Surt
,
content
,
culmination
,
Fulad Mahalleh
,
Kiasar
,
Mahdishahr
,
Mazandaran
,
mineral
,
mineral content
,
mountains
,
Orost
,
Orost village
,
quaternary
,
Semnan
,
Shahrmirzad
,
springs
,
view
,
view of springs